Secom Security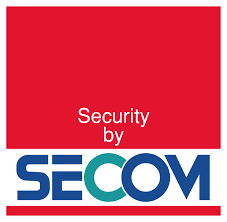 CaSSOA is very excited to be working with Secom Security to deliver complete security solutions to members, with 10% discount.
Secom are a leading provider of security and fire safety solutions for over 100 years, have UK wide coverage, and hold a wealth of quality and industry accreditation. 
Secom have an dedicated team who can review your existing security and provide expert advice.
They have their own state of the art command centre providing 24/7 monitoring for any CCTV or virtual guarding equipment, and have a 350 strong, UK wide team of engineers providing maintenance and repair support.
Click below to view information relating to various security provisions.
Simply mention the code  CASSOA when contacting our dedicated account manager Ian Barthorpe. 
T: 07739 594505
E: [email protected] 
CaSSOA members can also access an exclusive discount on home security. 30% off monthly charges and 10% off installation costs. Secom Home Security
INFORMATION LEAFLETS 
Secom CaSSOA Security Provision Overview
From roller shutter doors and anti-ram posts, to perimeter fencing and automated gates, Secom provide a comprehensive range of commercial security products.
In areas not suitable for laying wired networks or electric supply lines, Solar CCTV is the ideal solution. High quality 2MP cameras have the ability to capture vehicle number plates during the day or night.
SECOM External Virtual Guard detects events at perimeters before a criminal has the chance to break in.
Protect anyone working alone with the Lone Worker Go Protect.