With so many makes, models, designs and layouts of caravan available, making the right decision can be tricky when it comes to buying a caravan. But don't worry, here's our guide to choosing the best caravan for you.
What's right for you?
What size will you need? Are you after a small, compact caravan or do you need more room for a larger family? Remember that you could always add an awning if you need to extend your living space.
Don't forget that you'll need to make sure your car can tow the caravan you eventually choose. You can work this out using a Towcar match tool.
Single or twin axle?  - Most caravans will have one axle, with only the very largest caravans needing two. When manoeuvring on site, a single axle performs better, however, a twin axle gives extra grip when on the road. If you're new to caravanning, it might be better to stick to a single axle. This article has loads of useful information.
Layout – how many beds will you need? Will you need singles?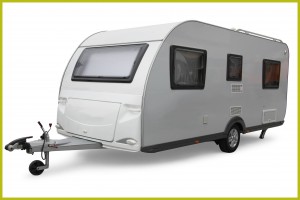 Bathroom – Whilst having a fully equipped shower/toilet area is really convenient, most caravan sites provide more than adequate washing facilities these days. Think about whether you'll actually use the caravan's shower, or hop over to the site's toilet block.
Flooring – Whist luxurious carpets are inviting and cosy, vinyl flooring may be a wiser option when you come in with muddy boots!
Read Reviews
There are countless caravan and motorhome reviews available on the internet and in magazines, but they can be overwhelming. Caravan Magazine has put together this guide to help you get the best from them. Remember that everyone has their own opinion so it's good to keep an open mind and remember what your individual needs are.
It's also worth bearing in mind that manufacturers launch their new ranges around September, so make sure you're reading up to date reviews if you're looking for a new model.
Ask Questions
There are a good few caravan advice forums on the Internet, including CaravanTalk, The Out & About Live forum, and Caravan Times. Why not sign up and ask other caravanners what their recommendations are, or what pitfalls they've encountered when buying a new caravan.
New or Used?
Your budget may influence whether you decide to buy a new or used caravan. A quick search will give you an idea of what to expect price wise for the type of tourer you're after. It will also indicate what the market's like if you hope to re-sell a new caravan in a few years' time.
If you do decide to buy a used caravan, be careful not to fall for a scam. Read our guide to avoiding a caravan scam here.
Going to a caravan show is a great way to view all the latest models available. There are regional caravan shows across the country throughout the summer, as well as the national caravan shows  in February and November at the NEC in Birmingham. Don't feel pressured to buy at one of these shows though. You can always go back to your local dealership afterwards.
If you're buying a used caravan, don't forget to ask: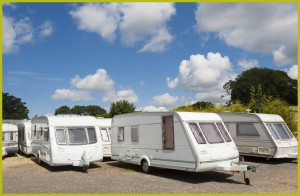 Is there any outstanding finance on the caravan?
Does the caravan have a service history?
Has the caravan had any repairs or been in an accident?
Viewing
Online research can be invaluable, but nothing beats seeing a caravan on a forecourt.
Once you've pinpointed your ideal caravan, prepare a list of questions to take with you when you go for a viewing.
Where to buy?
Whilst buying from a private seller can often be cheaper, if you're not a caravan expert this can be a daunting option. However, if you're confident that you're getting a good deal – and you know the caravan's history – it's certainly worth going for.
On the other hand, buying from a dealer will mean that you will probably be covered by a warranty or some sort of back up should something go wrong. You'll also be able to browse a range of caravans, which should have been checked and tested before you buy.
As always, research is key. When you finally decide on the right caravan for you, search both online and offline to find the best deal.
And finally …. These days, it may not be as straight forward as storing your caravan on your driveway, as planning regulations can restrict this. CaSSOA caravan storage sites are available across the country, providing safe, accredited storage for your tourer.
Companies like Cover 4 Caravans and Insure My Caravan are good places to start when finding caravan insurance. They often give discounts to caravans stored at CaSSOA caravan storage sites.
Don't forget to insure your caravan and make sure you've got somewhere to store it! Find a CaSSOA approved storage site here.