CaSSOA Accreditation – Our stamp of Approval for Secure Caravan Storage 
All our caravan storage sites have been comprehensively surveyed by an independent surveyor to give you peace of mind that your caravan will be stored safely.
We know how important your caravan is to you, so we take the necessary steps to ensure that our sites are upholding our standards and keeping your vehicle as secure as possible.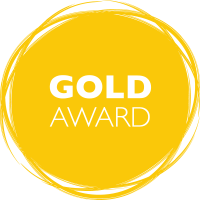 CaSSOA offers three levels of accreditation for storage site owners; Bronze, Silver and Gold, with awards based on a number of factors including security features and on-site facilities. Accreditation is based on a mandatory survey which is required every 5 years to ensure that standards are being maintained.
Our experienced risk surveyor will visit each site personally to check site security (perimeter fencing, access control, exit/entry system, CCTV, alarms, fire protection) and on-site facilities. Each category will attract points, and the more points received, the higher the award level attained.
Don't take the risk of storing your caravan at an uncertified site. CaSSOA sites are committed to maintaining secure storage standards and actively working towards our pledge to reduce caravan theft.

Click here to find a CaSSOA accredited storage site near you and have the assurance that the site has been independently assessed and meets the benchmark standards required for secure storage that stands out from the rest.