You'd think it would just be common sense, but given the number of grumbles we found when writing this blog post, it would seem that some need a reminder about how to behave on caravan sites!
Here are our top tips to ensure you don't get in trouble on your next caravan holiday.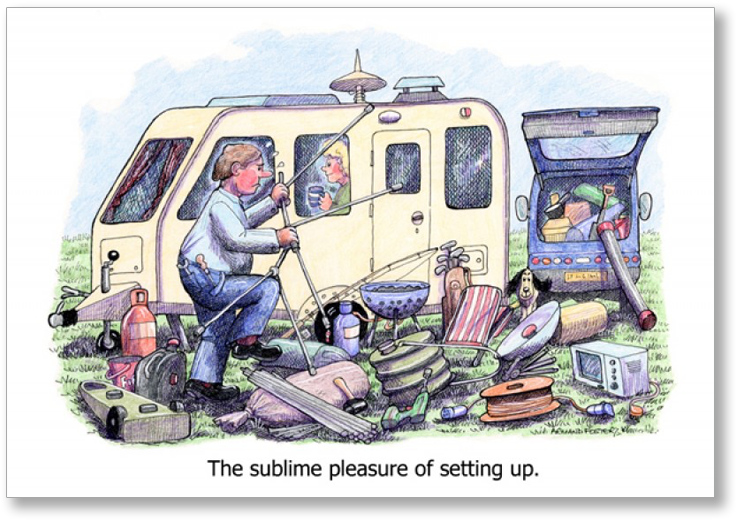 Try to resist waking across someone else's pitch as a shortcut. After all, you wouldn't want people cutting through your back garden.
Shouting, loud music or dogs barking continuously is a no-no. Whilst you may be enjoying Queen's Greatest Hits, your neighbours might not.
Leaving rubbish outside your caravan is not only is this eyesore and potentially smelly, it's likely to attract vermin.
Don't tip hot water onto the grass. That lovely green pitch won't be around for the next residents.
TVs in awnings – will it really come as a surprise that an awning is not soundproof! Be mindful that your neighbours may not want to listen to your preferred boxset with you.
Keep to the speed limit on roadways. Whilst this is primarily for the safety of pedestrians, it'll help to keep noise levels down too.
Clean up after yourself – your pitch, toilets, laundry and washing up facilities. No-one wants to find a leftover bit of pasta in the sink.
Kids will undoubtedly be loud and excited when they're on holiday, but not all your fellow campers will want to hear their glee. If you've got children, try and help them understand they need to keep the volume down.