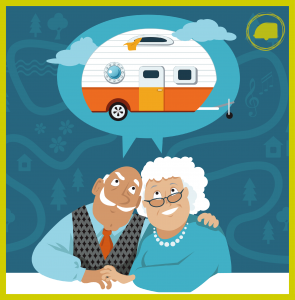 Why not join the increasing number of happy caravanners out there and buy a caravan so you can enjoy unlimited holidays throughout the UK, in Europe and even further afield. There are countless reasons why we think caravan travel is the way forward, but we've picked out the top 5 here. 
Caravanning is Cheaper
Whilst the initial outlay for a caravan may not been the cheapest purchase, once you've had a few weeks and weekends away you'll start seeing the savings add up. If you stay in the UK you could be holidaying every weekend for around £10 per night.
Flexibility
No more hanging around in airport lounges or hoping that a snow flurry or fog won't delay your flight. With a caravan, you could be off and away for the weekend in the time it takes you to finish work on a Friday and collect your caravan from storage.
With a caravan, you can take each day as it comes, changing your plans according to your budget, health or even the weather.
Boost the UK economy
By investing in a caravan and staying in the UK for your holidays you'll be pumping your hard earned pounds back into the UK economy rather than spending it abroad. With the falling value of the pound, European holiday prices have increased so there's never been a better time to enjoy a staycation and caravan at home.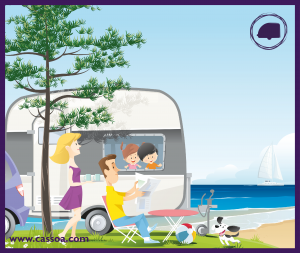 Explore your doorstep
The UK has so much to offer, and we bet there'd be more than enough locations to visit even if you went away every weekend from now on! From beaches to cities, and mountains to villages, there are destinations to suit every taste and keep you occupied whatever your age and hobbies.
Packing
Prioritising what to pack is far less stressful with a caravan. No longer will you be having to squeeze everything into a couple of suitcases – instead, you'll be able to take bikes, bbq's and even the dog!
And if those reasons aren't enough, you'll be joining the likes of Gwyneth Paltrow, Dame Helen Mirren, Ray Mears, Lorraine Kelly and Jamie Oliver in their love of caravan getaways!