Caravanning is the perfect way to get away with your family for a holiday. But when you've got kids, there are a number of things you need to consider: Is the campsite child-friendly? Do you have enough supplies to prevent boredom? Most importantly, has the caravan's safety been considered for young children?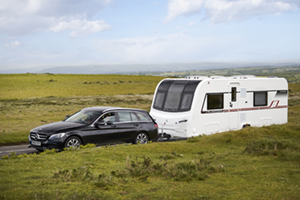 Choose a layout that suits children
The layout of a caravan can often be overlooked when considering caravan safety. Whether you're choosing a twin axle or single axle touring caravan, some layouts are better catered to families.
5 berth caravans are a great option for large families, as they allow for a double bed, bunk beds and a single bed. Most 5 berth caravans or mobile homes with bunk beds will have safety guards to prevent accidents, however if your child is under 6 years old, it is recommended that they sleep on the bottom bunk or on a single bed in the interest of keeping them safe.
On the other hand, some 5 berth caravans have a double dinette that converts into a sleeping area instead of the bunk bed which allows for it to be a dining or playing area during the day. This means you won't have to worry about your little ones playing on the top bunk or having any bunk bed related accidents.
Check that you have caravan fire safety essentials
Before setting off on your holiday, check that your caravan has a smoke alarm and a carbon monoxide detector, and that it is in working order. A carbon monoxide detector is crucial when travelling with young children, as they would be the first affected by gas cylinder leaks. If your caravan doesn't come with these features pre-fitted, you should look into detectors as a first priority.
Kitchen fires are unlikely to happen, however make sure to keep any flammable items such as dry clothes and dish cloths away from hot surfaces and keep fire blankets nearby.
It's also important to go through the fire safety plan with your children before every trip. Try adding glow in the dark stickers on all exit points, and leave door and window keys where they can easily reached.
Consider an awning for a safe play area and storage for wet clothing
While large caravans are quite spacious, an awning is a good idea as it adds extra space allowing the whole family to sit outside and monitor the kids while they play. It's also perfect for days when you want the kids to play in a shaded area to prevent them from getting sunburnt or too hot.
Additionally, your children might play around outside on rainy days and track mud through your luxury caravan making the surface slippery and unsafe. Having an awning makes it easy for them to take their muddy wellies and wet jackets off, keeping the interior dry and safe for everyone.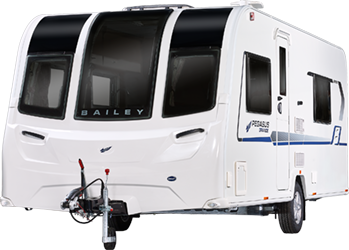 Insure & secure your caravan
When you're travelling with kids, you'll likely take more devices and gaming consoles to prevent boredom on rainy days or even a regular evening when you need some quiet time. Unfortunately, thieves will generally target large family caravans, so a secure caravan is a safe one.
Caravan insurance is a must as it covers against damage and theft including personal belongings. However, even if you have insurance, you must still be vigilant and ensure that everything is secured. You should also consider investing in additional security measures such as caravan alarms and making sure your hitch locks are fitted properly and are in good condition.
Refill your first aid kit
Be sure to fill your first aid kit with disinfectant, plasters and basic medication. Kids often fall and scrape their knees, especially when on active holidays, so it's best to have everything you need with you.
Use these tips to help keep your children safe and happy on your caravanning adventures this year and don't forget to take enough supplies to keep them busy so you can get some time to relax as well.
Finally, if you're looking for somewhere to safely store your caravan, search for a CaSSOA accredited storage site to keep your caravan safe for you.