We offer 4 levels of accreditation for storage site owners: Bronze, Silver, Gold and Platinum. Awards are accredited on a points earned basis, with Platinum being the highest award that can be achieved.
CaSSOA accreditation is based on the assessment of a number of factors. These include site security (perimeter fencing, access control, exit/entry system, CCTV, alarms, fire protection) and on-site facilities. Accreditation is based on points, and assessed by an independent risk surveyor. Each category will attract points, and the more points received, the higher the award level attained.

The Bronze accreditation is our entry level award. To achieve a bronze award, the site must meet our minimum security requirements, including perimeter protection and lockable gates. Most sites start here and quickly work their way up with the advice and guidance of our independent appointed surveyor.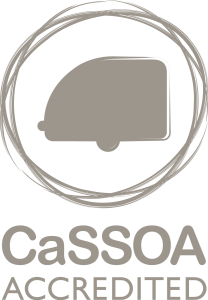 The Silver accreditation is a step up in security, as well as having the standard security measures in place, a silver accredited site has security measures in place such as CCTV and monitored entry and exit of the site.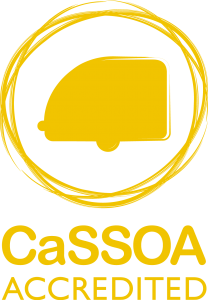 The Gold accreditation demonstrates high levels of security, with features including electronic access systems, number plate recognition systems, and alarm systems.
The platinum accreditation is the highest level awarded to CaSSOA sites and demonstrates superior levels of security including BS Standard protection, externally monitored systems, asset tagging and full CCTV coverage.
To find out more download the CaSSOA Guide to Secure Caravan Storage
To join, download our CaSSOA Self-Assessment Form
Once you have completed the form you can either send it back to us at the address below or email it to us at enquiries@cassoa.co.uk
The Caravan Storage Site Owners' Association
Market Square House
St James's Street
Nottingham
England
NG1 6FG
If you wish to discuss anything you have read on our website please call our offices on 0843 216 5802, alternatively you can email us enquiries@cassoa.co.uk